PMI-Montréal project management blog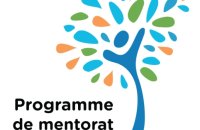 In the second letter, we talked about the alternate roles the project manager must have, that of a manager and that of a leader, depending upon the specific circumstances of the project.  
As we see only what we know, the young project manager must fine-tune his focus and recognize the circumstances of the project. There are two complementary models of leadership that can help you identify the elements and see them as they arise.
The Transactional leadership model uses several standard mechanisms found in the PMBOK:
Recognition and reward
• PMBOK: 9.3 develop the project team (Develop Project Team: rewards and punishment)
Clear chain of command
• PMBOK: organizational cultures and styles (Organizational cultures and styles)
Management of objectives and expectations
• PMBOK: Project Communications Management, identification and management of expectations (project communications management: setting & managing expectations)
The project manager must follow the team members and correct behavior problems:
•PMBOK: 9.4 directing the project team(manage project team).
"The process of monitoring the performance of team members, providing feedback, solving problems and managing any necessary changes to the team in order to optimize project performance". The transformational leadership model uses other mechanisms: it is the art of influence by clarifying objectives, example and commitment, support and coaching.
PMBOK X3 Personal skills:
Leadership is the ability to delegate tasks
Influence: lead by example and fulfill all commitments,clarify how a decision is made
Accompaniment (coaching) allows team members to develop or improve their skills or even learn new ones
Consider these two models as two interchangeable photographic lenses. How does one  efficiently handle these two lenses? How does one know where to aim, focus and frame? And when?
Tip #6: Accumulating experiences without reflection or feedback, will not help you progress. Practice retrospection regularly, the summary of your life as a project manager. For example,at the beginning of each day, identify a needed intervention and at the end of the day, review the outcome. How could you do better next time?
Tip # 7: Accumulating experiences without models or references, will not help you progress.    Read! Read! Read! Take pleasure in reading articles and books that will help you progress and give you templates to follow. Read on several subjects: methods, management, emotional intelligence, the art of negotiation ... Be curious and do not be afraid to read several books each year. "For those who want to lead, read." (John Coleman) There are several lists of the best books on Amazon, HBR, performance20.
The fourth letter will discuss the danger of relying blindly on the tools of project management.
References :