PMI-Montréal project management blog
Bogota: Coffee, Community and the other C word.
When you think of Colombia, what first comes to mind?...Yeah, me too. The word pops up in every conversation, it starts with a C and rhymes with "eruption". Colombia has had an often violent history, marked with guerilla warfare and drugs. But this picture of the country is far [...]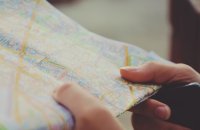 So long, farewell, Auf wiedersehen, adieu...but I'll be back.
  This is more than just a pleasure trip for me, but an opportunity to meet with other PMI chapters around the world and learn how they highlight project mangement best practices in their countries. Project management as a means to improve lives and create social change is a pas[...]