Communautés de pratique
1.5 pdus
Ways of Working
CdP Gestion des risques - Robust planning and decision making with risk management
Description
GOALS
Introduce how risk management process must be part of the business analisys and project management processes in a company
Introduce several concepts and tools that are applied in the risk management process.
DESCRIPTION
In the lecture, our goal is to present an idea of how risk management, when applied in an integrated and intensive way in business analysis, planning and during project execution, can contribute to obtaining better and more reliable results. Applying risk management concepts and tools, from the identification of opportunities by the company supporting all the alternatives selection as, technology and location. In the project feasibility studies, considering external risks. Throughout the evolution of its maturity process, assisting in the definition of contracting and construction strategies. When establishing a commitment with the project sponsors on what to expect from the execution phase and obtaining its approval and during the execution phase itself, where the risk mitigation plans, if risks happens, realise its results.
Carlos Eduardo M. F. Braga, PMP, PMI-RMP, Risk Mangement and Decision Support Consultant Petrobras S.A.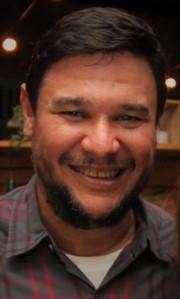 Graduated in Industrial Engineer – UFRJ/1993 - MBA in Project Management – FIA/USP - 2006 - MBA in Data Science and Business Inteligence – PUC-Rio – 2016
28 years of experience in Project Management
18 years of experience in Risk Management at Petrobras
Member of ISO and ABNT Technical Comittee for Project, Program and Portfolio Management and Technical Comittee for Risk Management.
Project leader in the development of the brazilian standard for Project Risk Management, ABNT NBR-16337 – Project Risk Management
Former member of Steering Comittee of the PMI-RMP credential development
Former Board Alternate Member of the Construction Industry Institute – CII, representing Petrobras – 2005/2009
Politique de remboursement
Événements:
Aucuns remboursements 5 jours ou moins avant l'événement.
Substitution
La substitution d'un participant n'est pas autorisée sauf pour les inscriptions de groupe.
Annulation
Le PMI-Montréal se réserve le droit d'annuler une formation advenant un nombre insuffisant d'inscriptions. Le cas échéant, la totalité des frais d'inscription seront remboursés.