Communautés de pratique
1 pdus
Ways of Working
CdP Gestion des risques - Forecast Delivery Dates for Your Agile Projects Using a Probabilistic Burn-up Chart
Description
OBJECTIVE
Explain how to read a probabilistic burn-up chart

Demonstrate how to create a probabilistic burn-up chart
DESCRIPTION
Why do we estimate—anything? There are two reasons : 1) to align expectations with our stakeholders, and 2) to make better decisions today that optimize desirable, future outcomes. What's a forecast? A forecast is a type of estimate that models uncertainty by showing different possibilities of what might happen in the future, along with their associated probabilities of occurrence. What's an agile burn-up chart? A burn-up chart is a visual forecast used with agile development efforts. The problem with most burn-up charts is they show only one possible outcome : the most likely outcome. But there are are other possible outcomes, too! In this webinar, learn how to set stakeholder expectations by creating a probabilistic burn-up chart showing three possible outcomes for your agile team's future performance : optimistic, most likely, and conservative. Probabilistic burn-up charts are excellent at aligning stakeholder expectations and helping agile teams make better decisions to optimize desirable, future outcomes. To create a probabilistic burn-up chart, we will use Statistical PERT®, a flexible, freely-licensed, Excel® spreadsheet. After the webinar, you can immediately start forecasting your agile team's future performance and setting stakeholder expectations using a probabilistic, agile burn-up chart!
WILLIAM W. DAVIS, AGILIST AND TRAINER AT WILLIAM W. DAVIS, MSPM, PMP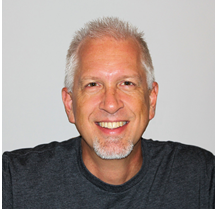 William has 30 years' experience working in IT as a software developer and technical project manager for numerous IT projects. More recently, though, William is a Scrum Master and an organizational agilist -- creating/delivering customized agile/Scrum training, offering agile coaching, and mentoring others on their agile journey. William also performs traditional project management on 3rd-party procurement projects, and he handles divisional portfolio management, too. William began his Agile journey in 2008, when he first began promoting Scrum as an alternative approach to traditional project management. Since 2008, he has advocated for personal and organizational agility in general, and Scrum usage in particular. William has been a PMI member since 2005 when he earned his PMP credential. He is an honors graduate from Nova Southeastern University (M.S. in Leadership) and an honors graduate from The George Washington University in Washington, DC (M.S. in Project Management). William has earned these professional certifications: Professional Scrum Master (PSM1 and PSM2), Professional Product Owner (PSPO1), Advanced Certified ScrumMaster (A-CSM), Certified Scrum Product Owner (CSPO), and others. In 2014, William created Statistical PERT® (SPERT®), a freely-licensed, probabilistic estimation technique that uses built-in functions within Microsoft Excel®.
12 h 00 : Start of the conference

13 h 00 : End of the event
1 min – Introduction
35 mins – Presentation
10 mins – Demo
9 mins – Q&A and conclusion
You will receive the login link 24 hours before the event. For registrations within 24 hours of the event, register and send an email to evenements@pmimontreal.org
PDU registration : 
1 PDU - TECHNIQUE
You must register your PDUs in your PMI Global account with the PDU code which will be disclosed to you at the end of the presentation.
Tableau de bord / Dashboard

Report PDUS

PDU Claim Code
For all requests for certificates, you must submit a request to evenements@pmimontreal.org
Looking forward to sharing these moments with you!
The PMI-Montreal team
Politique de remboursement
Substitution
La substitution d'un participant n'est pas autorisée sauf pour les inscriptions de groupe.
Annulation
Le PMI-Montréal se réserve le droit d'annuler une formation advenant un nombre insuffisant d'inscriptions. Le cas échéant, la totalité des frais d'inscription seront remboursés.