Communautés de pratique
1.5 pdus
Technique
CoP DA - Disciplined Agile's place in the extended Agile family
Description
In collaboration with :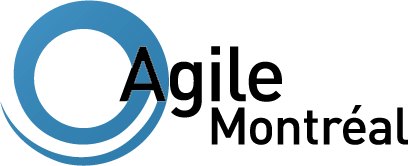 OBJECTIVE
Present and place DA in the extended Agile family. Explore how we can use DA as a complement to other approaches or to unblock a stalled transformation. 
DESCRIPTION
The Disciplined Agile toolbox was co-created and evolved by Scott Ambler and Mark Lines between 2006 and 2018, before being acquired by PMI in August 2019. The Disciplined Agile (DA) toolkit is an agnostic, learning-oriented hybrid strategy for business agility. DA can show you how to get better at getting better. During this panel-workshop we have the privilege to explore, in the company of Scott Ambler and Allia DeAngelis, some of DA's principles such as "choice is good", "context matters" or "be pragmatic" and ask the question: How can we use this toolbox in our Agile journeys?
Participants will have a better understanding on how to use the Disciplined Agile toolkit, how to identify the choices they have and how to make a decision on which one to use in their particular context, in order to guide improvement in their organisations.
SCOTT AMBLER
VICE PRESIDENT AND CHIEF SCIENTIST OF DISCIPLINED AGILE AT PMI
CO-FOUNDER OF DISCIPLINED AGILE (DA)
Scott is the co-founder of Disciplined Agile (DA), which was acquired by Project Management Institute (PMI) in August 2019. The DA tool kit is the world's only comprehensive agile body of knowledge (BOK) that provides straightforward and practical guidance to help individuals, teams and enterprises choose their "way of working" in a context-specific way. Together, PMI and DA offer a unique and unparalleled value proposition to stakeholders who are committed to improving their personal, team and enterprise agility.
In addition to his work on the DA toolkit,Scott is the creator of the Agile Modeling (AM) (AgileModeling.com) method and Agile Data (AD) (AgileData.org) methods. He also (co-)authored several books, including Choose Your WoW!, An Executive's Guide to Disciplined Agile, Disciplined Agile Delivery, Refactoring Databases, Agile Modeling, and The Elements of UML 2.0 Style. For a full list of Scott's books visit www.ambysoft.com/books/.
ALLIA DEANGELIS
DIGITAL TRANSFORMATION ADVISOR - STRATEGIST
Allia works with innovators in Financial Services, E-commerce, Health Care and entrepreneurship, in pivoting to different verticals. She mentors CXOs through transformation via innovative product strategy, market sensing, executive leadership development, and sustainability. With 20+ years experience as an advisor in long-term strategy development connected to a supporting roadmap, she accelerates leaders creating the theoretical and making it into something plausible.
Allia has a wide range of interests related to agility, including DevOps, strategy, leadership style, change management, and many more.
ERIC LARAMÉE
COACH, TRAINER, SPEAKER AND FOUNDER OF AGILE PARTNERSHIP
Eric began writing software on the amazing VIC-20 at the tender age of 13. Over three decades later, he's still having a blast! Throughout his career he has acquired numerous valuable skills as a programmer, analyst and project manager and also holds a bachelor's degree in psycho sociology.
Eric's wide-ranging experiences come together to form an effective tool box for coaching teams on how to deliver high quality software that answers exactly to the client's needs. As a trainer, ScrumMaster and Agile coach, Eric has had the good fortune to work with motivated individuals and teams from various industries such as gaming, insurance and avionics. Allowing people to take pride in their work is Eric's ultimate goal on the road towards continuous improvement.
17 h 30 : I connect

17 h 45 : Start of the conference

19 h 00 : End of the event
You will receive the login link by email. Double check your spam emails. We take registrations up to the day of the event during office hours. At the last minute, we will be unable to send you the connection link.
PDU registration : 
1.5 PDU - TECHNICAL
You must register your PDUs in your PMI Global account with the PDU code which will be disclosed to you at the end of the presentation.
Tableau de bord / Dashboard

Report PDUS

PDU Claim Code
The certificates will be directly deposited according to the attendance record in your PMI-Montreal account.
Looking forward to sharing these moments with you!
The PMI-Montreal team
Politique de remboursement
Pour des cours à distance au Québec : aucun remboursement ni annulation 10 jours ouvrables avant le premier cours pour pouvoir permettre l'expédition du matériel.  Pour des cours à distance à l'extérieur du Québec : aucun remboursement ni annulation 15 jours ouvrables avant le premier cours pour pouvoir permettre l'expédition du matériel.
Pour les événements généraux du PMI-Montréal:
Politique de remboursement :
5 jours ouvrables ou plus avant la formation : plein remboursement. La demande doit être envoyée par courriel à rec@pmimontreal.org.
4 jours ouvrables ou moins avant la formation : aucun remboursement.
Substitution : La substitution d'un participant n'est pas autorisée, sauf pour les inscriptions de groupe.
Annulation : Le PMI-Montréal se réserve le droit d'annuler une formation advenant un nombre insuffisant d'inscriptions. Le cas échéant, la totalité des frais d'inscription seront remboursés.